At Nicholls Brimble Bhol, we offer a free appointment where our specialist solicitors will discuss your needs with you and provide advice on how we can help you.
You can book your appointment by calling Nicholls Brimble Bhol on 0333 016 1100
Much more than a Will writing service
The specialist estate planning team at Nicholls Brimble Bhol offer much more than a simple Will writing service.
Our specialist solicitors provide wide-ranging estate planning advice and support to clients including:
Wills
Mirror Wills
Updating A Will
Contesting A Will
Making a Lasting Power of Attorney
Probate & Administration of Estates
Trust Law
Tax Planning
Court of Protection Applications
By choosing the experts at Nicholls Brimble Bhol, you will have a legal expert by your side to talk through the options available to you and to answer any questions you may have.
The benefits of an experienced solicitor on your side
Our legal experts are here to make planning for your future and your family's future as simple as possible. We offer a fixed cost service, which even includes free, secure storage of your documents at our offices.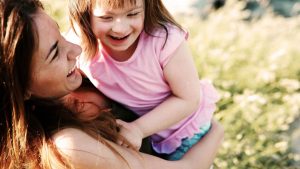 Some of the main benefits of seeking professional legal advice include:
You can be confident of sound legal advice from a qualified solicitor – by instructing a solicitor, you can avoid many of the common mistakes made when drafting a Will or making a Lasting Power of Attorney which can have disastrous results, missed beneficiaries or enormous tax consequences.
Complicated areas are handled for you – the law surrounding Inheritance Tax and trusts can be complicated and attempting to deal with this yourself can lead to many pitfalls.
Your will can be stored safely – if a solicitor helps you draft your Will, the original is normally stored safely for you.
If anything does go wrong, you are protected – solicitors are regulated, which means that you are protected if any problems do arise.
As a Full Member of STEP, the Head of Department Chris Nicholls can provide expert advice on the use of trusts and inheritance tax when making a Will. You can also receive advice.
To talk to a Member of our expert Wills and Estate planning team today, call us now on 0333 016 1100
Or, you can arrange a call-back with a Member of our team by completing our online contact form here.
More About STEP (hyperlink to be added once links are live)