Nicholls Brimble Bhol are delighted to announce that Wills and Probate Solicitor and Senior Associate Chris Nicholls has qualified as a Full Member of STEP (Society of Trust and Estate Practitioners).
STEP is a global professional association for those who specialise in family inheritance and succession planning. Full STEP Members are internationally recognised as experts in their field.
This is the top level of STEP Membership. Full Members are qualified practitioners with proven qualifications and experience.
Full Members must adhere to STEP's Code of Professional Conduct, undertake continuing professional development, and hold Professional Indemnity Insurance.
As a Full Member of STEP, Chris helps families plan for their futures, from drafting a Will to advising on estate planning; inheritance tax; protection of the vulnerable and family businesses. Chris's particular specialisms include administering taxable estates and advising on the use of available exemptions, advising on tax reliefs for trusts and estates, and preparing wills, trust deeds and deeds of variation of wills, and Court of Protection practice and procedure.
STEP is recognised in 96 countries and Members have access to an extensive global network of specialist practitioners across a variety of professions.
Members are required to maintain and develop their knowledge and skills relevant to their roles, meaning clients can receive the most up to date advice on the latest legal and regulatory developments that may affect them.
STEP Members spend their professional working lives working with real families and addressing real problems
By choosing a Member of STEP when making a Will, you can confident in knowing that you will receive the best possible estate planning advice.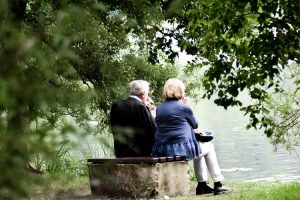 Rob Bhol, Managing Partner at Nicholls Brimble Bhol, said: "Many congratulations to Chris in achieving the status of a Full Member of STEP. The STEP exams are notoriously difficult and his hard work and determination has achieved a well-deserved outcome.
"Chris's success demonstrates not only the firm's commitment to supporting and ensuring our solicitors are specialists in the areas in which they practice, but also our commitment to providing an excellent level of service to our clients."
Delighted with his success, Chris said "The STEP exams were demanding, particularly when studying alongside working full-time. However, the wealth and breadth of knowledge that I have gained will be invaluable in my professional role and will help me help my clients."
As a consumer, Nicholls Brimble Bhol are of view that when you instruct a Member of STEP to draft your Will you will have the peace of mind in knowing that they have the most up to date information and act in accordance with the STEP Code for Will preparation.
More About STEP (hyperlink to be added once links are live)
Making your Will with Nicholls Brimble Bhol (hyperlink to be added once links are live)