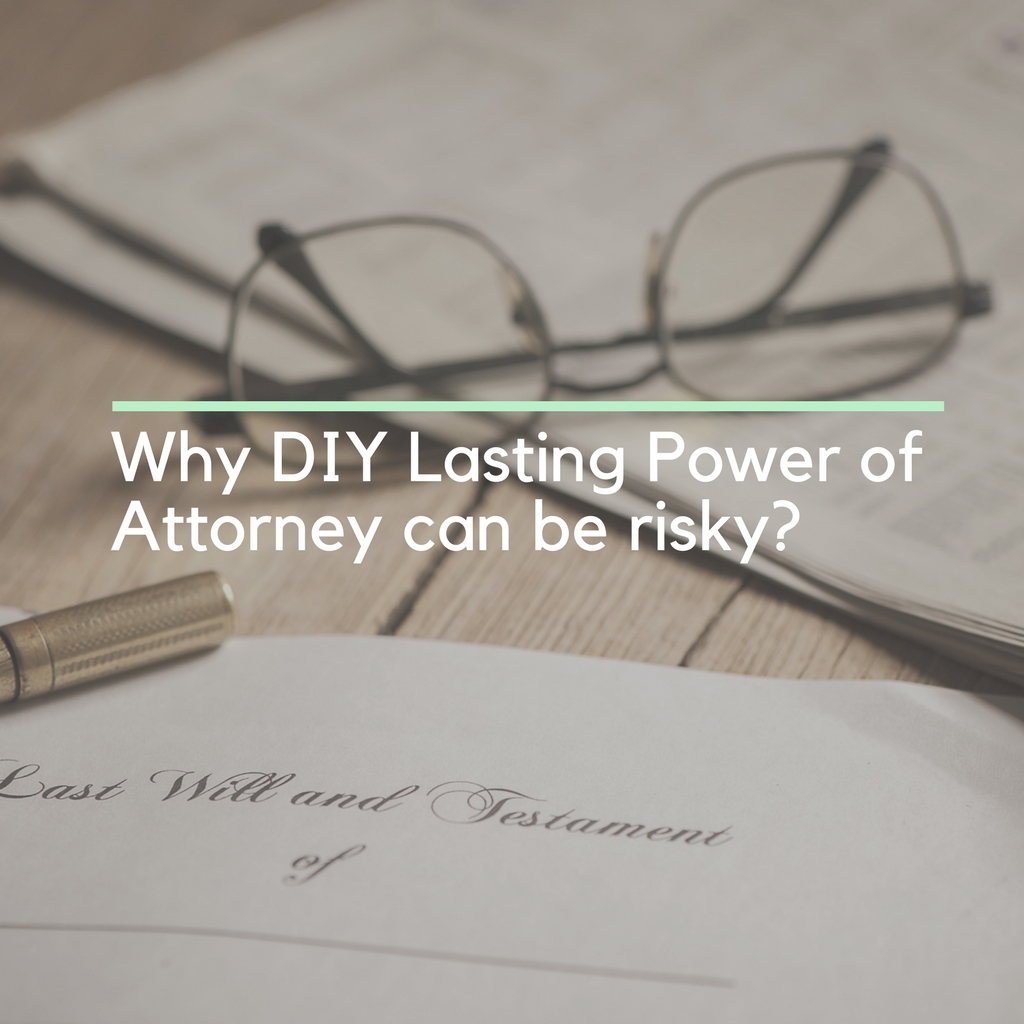 Why DIY Lasting Powers of Attorney can be risky?
There are many risks attached to creating DIY Lasting Powers of Attorney without the support of legal experts. The Government uploaded an online tool for producing DIY LPAs in 2014, but the solution has been criticised by many legal professionals. The tool was launched by the Government's Office of the Public Guardian (OPG) and has also been met with criticism by organisations providing services for elderly people.
A report from organisations led by the Solicitors for the Elderly (SFE) said that creating an LPA without seeking specialist legal advice could mean producing an invalid document, becoming a victim of coercion or fraud and incurring extra application charges. Obtaining advice from a legal expert who can help you produce a valid LPA is relatively simple and affordable, so it's very worrying that so many people are putting themselves at risk by failing to take this step.
The report said that many LPAs produced without legal help failed to accurately outline how welfare and affairs should be handled in the future and were more likely to feature elementary mistakes that made them void. This can mean additional application fees being incurred. The vast majority of participants involved in the study made substantial changes to their documents after speaking to a solicitor.
Get specialist advice
DIY tools have failed to allow people to access all the information they need to produce suitable LPAs. Independent specialists can help you give greater consideration to the legal rights you are granting to others and gain a better understanding of the area's complexities. Once you have made an LPA with a DIY tool and realise you need to make changes, you could spend a great deal of money putting things right. There are also worries that many people taking on the role of Attorney do not have a full understanding of the duties they are undertaking, which can result in them failing to act in the best interests of the person and using funds incorrectly.
Once someone is appointed with a finance and property LPA, they can assume their role immediately, no matter what the person's standard of physical or mental health is. However, a health and welfare attorney can only act when the person has lost mental capacity. Legal professionals can also ensure that all concerned are comfortable with and understand what they are agreeing to.
How we can help
At Nicholls Brimble Bhol, we have vast experience when it comes to helping people draw up valid, accurate and legal LPAs and can help you avoid the pitfalls associated with quick yet risky DIY documents. We are a responsible, ethical company that always has our clients' best interests at heart, and you are welcome to contact us at any point if you have any queries about the services that we provide. Don't risk facing the hidden costs of using DIY LPAs. Get in touch with us today on 0333 016 1100, using the contact form on our website or sending a message to info@nbblaw.co.uk.
Related Posts