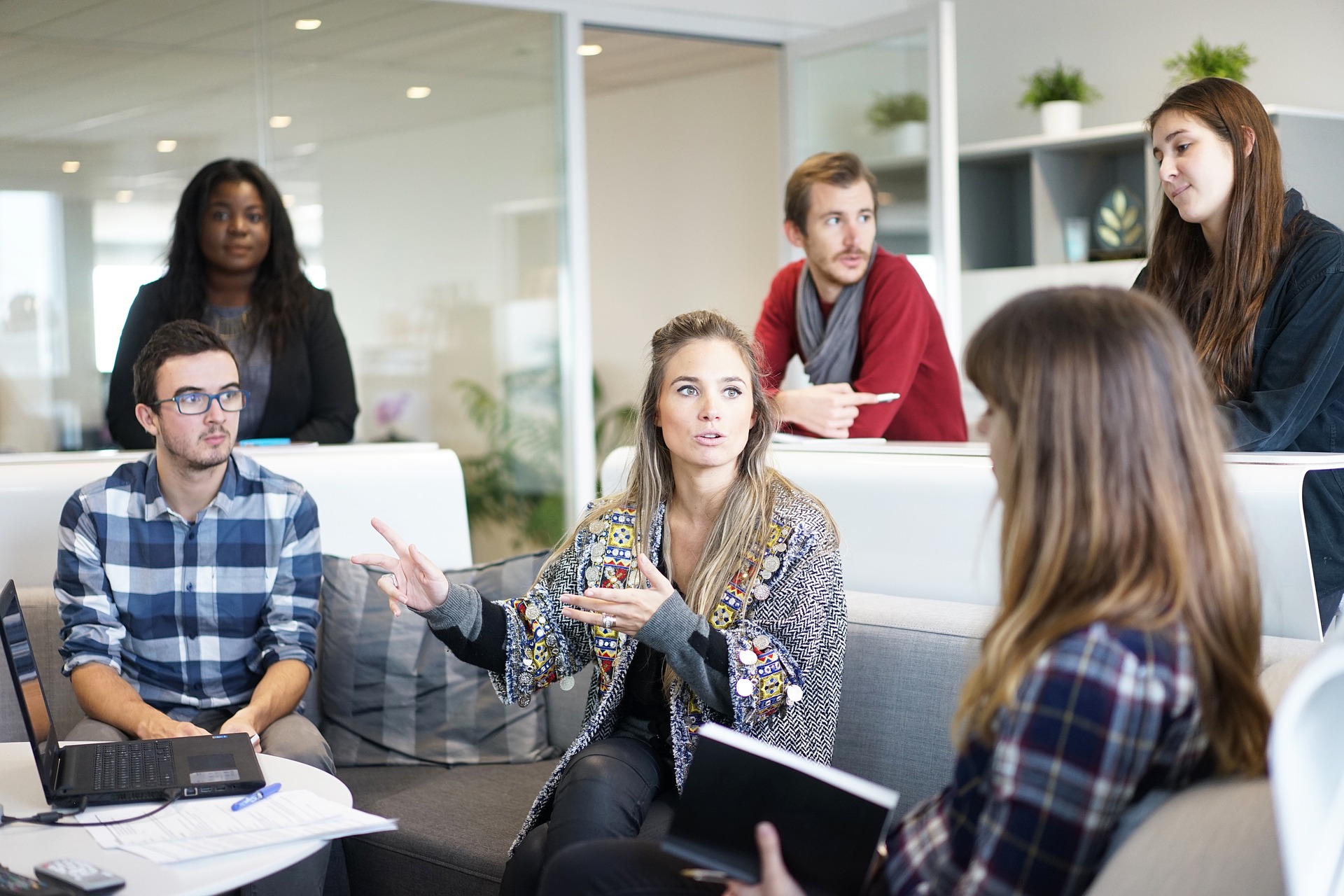 Diversity Results

we are registered with the SRA, we are obliged to share diversity results.
We believe we're a good mixed crowd at Nicholls Brimble Bhol, and represent all manner of cultures, people, businesses and organisations in many different areas both geographically, and in terms of different areas of law.
The results are here in text format, if you would like PDF or Excel; format, please mail us at info@nichollsbrimble.com with a request, specifying the format.
Question    Response    Solicitor (partner/director)    Solicitor    Other fee earning role    Role directly supporting fee earner    Managerial Role    IT/ HR/ other corporate services role    Barrister    Chartered Legal Executive (Fellow of CILEx)    Licensed Conveyancer    Patent or Trade Mark Attorney    Costs Lawyer    Notary    Prefer not to say    Invalid Response         Data submitted for:    535829 NICHOLLS BRIMBLE BHOL INCORPORATING BRYAN DAVIES & CO
1. Select the category which best describes your role in the firm         1    1    0    1    0    0    0    0    0    0    0    0    2    0
2. How would you describe your role in the firm?    "Sole practitioner, partner, member or director of the firm"    1    0    0    0    0    0    0    0    0    0    0    0    0    0
2. How would you describe your role in the firm?    Associate or Assistant    0    1    0    0    0    0    0    0    0    0    0    0    0    0         Number of non-respondents:    11
2. How would you describe your role in the firm?    Other employee or staff member    0    0    0    1    0    0    0    0    0    0    0    0    0    0         Location of publication:    www.nichollsbrimble.com
2. How would you describe your role in the firm?    Prefer not to say    0    0    0    0    0    0    0    0    0    0    0    0    2    0
2. How would you describe your role in the firm?    Invalid response    0    0    0    0    0    0    0    0    0    0    0    0    0    0
"3. Do you have a share in the ownership of your organisation (eg equity partner, shareholder)?"    Yes    1    0    0    0    0    0    0    0    0    0    0    0    0    0
"3. Do you have a share in the ownership of your organisation (eg equity partner, shareholder)?"    No    0    1    0    1    0    0    0    0    0    0    0    0    0    0
"3. Do you have a share in the ownership of your organisation (eg equity partner, shareholder)?"    Prefer not to say    0    0    0    0    0    0    0    0    0    0    0    0    2    0
"3. Do you have a share in the ownership of your organisation (eg equity partner, shareholder)?"    Invalid response    0    0    0    0    0    0    0    0    0    0    0    0    0    0
4. Do you have responsibility for supervising or managing the work of lawyers or other employees?    Yes    1    1    0    0    0    0    0    0    0    0    0    0    0    0
4. Do you have responsibility for supervising or managing the work of lawyers or other employees?    No    0    0    0    1    0    0    0    0    0    0    0    0    0    0
4. Do you have responsibility for supervising or managing the work of lawyers or other employees?    Prefer not to say    0    0    0    0    0    0    0    0    0    0    0    0    2    0
4. Do you have responsibility for supervising or managing the work of lawyers or other employees?    Invalid response    0    0    0    0    0    0    0    0    0    0    0    0    0    0
"5. From the list of age bands below, please indicate the category that includes your current age in years:"    16 – 24    0    0    0    0    0    0    0    0    0    0    0    0    0    0
"5. From the list of age bands below, please indicate the category that includes your current age in years:"    25 – 34    0    0    0    1    0    0    0    0    0    0    0    0    1    0
"5. From the list of age bands below, please indicate the category that includes your current age in years:"    35 – 44    0    1    0    0    0    0    0    0    0    0    0    0    1    0
"5. From the list of age bands below, please indicate the category that includes your current age in years:"    45 – 54    1    0    0    0    0    0    0    0    0    0    0    0    0    0
"5. From the list of age bands below, please indicate the category that includes your current age in years:"    55 – 64    0    0    0    0    0    0    0    0    0    0    0    0    0    0
"5. From the list of age bands below, please indicate the category that includes your current age in years:"    65+    0    0    0    0    0    0    0    0    0    0    0    0    0    0
"5. From the list of age bands below, please indicate the category that includes your current age in years:"    Prefer not to say    0    0    0    0    0    0    0    0    0    0    0    0    0    0
"5. From the list of age bands below, please indicate the category that includes your current age in years:"    Invalid response    0    0    0    0    0    0    0    0    0    0    0    0    0    0
6. What is your gender?    Female    0    1    0    1    0    0    0    0    0    0    0    0    0    0
6. What is your gender?    Male    1    0    0    0    0    0    0    0    0    0    0    0    0    0
6. What is your gender?    Prefer not to say    0    0    0    0    0    0    0    0    0    0    0    0    2    0
6. What is your gender?    Invalid response    0    0    0    0    0    0    0    0    0    0    0    0    0    0
7(a) Do you consider yourself to have a disability according to the definition in the Equality Act?    Yes    0    0    0    0    0    0    0    0    0    0    0    0    0    0
7(a) Do you consider yourself to have a disability according to the definition in the Equality Act?    No    1    1    0    1    0    0    0    0    0    0    0    0    0    0
7(a) Do you consider yourself to have a disability according to the definition in the Equality Act?    Prefer not to say    0    0    0    0    0    0    0    0    0    0    0    0    2    0
7(a) Do you consider yourself to have a disability according to the definition in the Equality Act?    Invalid response    0    0    0    0    0    0    0    0    0    0    0    0    0    0
"7(b) Are your day-to-day activities limited because of a health problem or disability which has lasted, or is expected to last, at least 12 months?"    "Yes, limited a lot"    0    0    0    0    0    0    0    0    0    0    0    0    0    0
"7(b) Are your day-to-day activities limited because of a health problem or disability which has lasted, or is expected to last, at least 12 months?"    "Yes, limited a little"    1    0    0    0    0    0    0    0    0    0    0    0    0    0
"7(b) Are your day-to-day activities limited because of a health problem or disability which has lasted, or is expected to last, at least 12 months?"    No    0    1    0    1    0    0    0    0    0    0    0    0    0    0
"7(b) Are your day-to-day activities limited because of a health problem or disability which has lasted, or is expected to last, at least 12 months?"    Prefer not to say    0    0    0    0    0    0    0    0    0    0    0    0    2    0
"7(b) Are your day-to-day activities limited because of a health problem or disability which has lasted, or is expected to last, at least 12 months?"    Invalid response    0    0    0    0    0    0    0    0    0    0    0    0    0    0
8. What is your ethnic group?    Bangladeshi    0    0    0    0    0    0    0    0    0    0    0    0    0    0
8. What is your ethnic group?    Chinese    0    0    0    0    0    0    0    0    0    0    0    0    0    0
8. What is your ethnic group?    Indian    0    0    0    0    0    0    0    0    0    0    0    0    0    0
8. What is your ethnic group?    Pakistani    0    0    0    0    0    0    0    0    0    0    0    0    0    0
8. What is your ethnic group?    Any other Asian background    0    0    0    0    0    0    0    0    0    0    0    0    0    0
8. What is your ethnic group?    African    0    0    0    0    0    0    0    0    0    0    0    0    0    0
8. What is your ethnic group?    Caribbean      0    0    0    0    0    0    0    0    0    0    0    0    0    0
8. What is your ethnic group?    Any other Black background    0    0    0    0    0    0    0    0    0    0    0    0    0    0
8. What is your ethnic group?    White and Asian    0    0    0    0    0    0    0    0    0    0    0    0    0    0
8. What is your ethnic group?    White and Black African    0    0    0    0    0    0    0    0    0    0    0    0    0    0
8. What is your ethnic group?    White and Black Caribbean    0    0    0    0    0    0    0    0    0    0    0    0    0    0
8. What is your ethnic group?    White and Chinese    0    0    0    0    0    0    0    0    0    0    0    0    0    0
8. What is your ethnic group?    Any other Mixed / multiple ethnic background    0    0    0    0    0    0    0    0    0    0    0    0    0    0
8. What is your ethnic group?    British / English / Welsh / Northern Irish / Scottish    1    1    0    1    0    0    0    0    0    0    0    0    0    0
8. What is your ethnic group?    Irish    0    0    0    0    0    0    0    0    0    0    0    0    0    0
8. What is your ethnic group?    Gypsy or Irish Traveller    0    0    0    0    0    0    0    0    0    0    0    0    0    0
8. What is your ethnic group?    Any other White background    0    0    0    0    0    0    0    0    0    0    0    0    0    0
8. What is your ethnic group?    Arab    0    0    0    0    0    0    0    0    0    0    0    0    0    0
8. What is your ethnic group?    Any other ethnic group    0    0    0    0    0    0    0    0    0    0    0    0    0    0
8. What is your ethnic group?    Prefer not to say    0    0    0    0    0    0    0    0    0    0    0    0    2    0
8. What is your ethnic group?    Invalid response    0    0    0    0    0    0    0    0    0    0    0    0    0    0
9. What is your religion or belief?    No religion or belief / Atheist    0    0    0    0    0    0    0    0    0    0    0    0    0    0
9. What is your religion or belief?    Buddhist    0    0    0    0    0    0    0    0    0    0    0    0    0    0
9. What is your religion or belief?    Christian    1    1    0    1    0    0    0    0    0    0    0    0    0    0
9. What is your religion or belief?    Hindu    0    0    0    0    0    0    0    0    0    0    0    0    0    0
9. What is your religion or belief?    Jewish    0    0    0    0    0    0    0    0    0    0    0    0    0    0
9. What is your religion or belief?    Muslim    0    0    0    0    0    0    0    0    0    0    0    0    0    0
9. What is your religion or belief?    Sikh    0    0    0    0    0    0    0    0    0    0    0    0    0    0
9. What is your religion or belief?    Any other religion    0    0    0    0    0    0    0    0    0    0    0    0    0    0
9. What is your religion or belief?    Prefer not to say    0    0    0    0    0    0    0    0    0    0    0    0    2    0
9. What is your religion or belief?    Invalid response    0    0    0    0    0    0    0    0    0    0    0    0    0    0
10. What is your sexual orientation?    Bisexual    0    0    0    0    0    0    0    0    0    0    0    0    0    0
10. What is your sexual orientation?    Gay man    0    0    0    0    0    0    0    0    0    0    0    0    0    0
10. What is your sexual orientation?    Gay woman/lesbian    0    0    0    0    0    0    0    0    0    0    0    0    0    0
10. What is your sexual orientation?    Heterosexual/straight    1    1    0    1    0    0    0    0    0    0    0    0    0    0
10. What is your sexual orientation?    Other    0    0    0    0    0    0    0    0    0    0    0    0    0    0
10. What is your sexual orientation?    Prefer not to say    0    0    0    0    0    0    0    0    0    0    0    0    2    0
10. What is your sexual orientation?    Invalid response    0    0    0    0    0    0    0    0    0    0    0    0    0    0
11. Did you mainly attend a state or fee paying school between the ages 11 – 18?    UK State School    1    0    0    1    0    0    0    0    0    0    0    0    0    0
11. Did you mainly attend a state or fee paying school between the ages 11 – 18?    UK Independent/Fee-paying School    0    1    0    0    0    0    0    0    0    0    0    0    0    0
11. Did you mainly attend a state or fee paying school between the ages 11 – 18?    Attended school outside the UK    0    0    0    0    0    0    0    0    0    0    0    0    0    0
11. Did you mainly attend a state or fee paying school between the ages 11 – 18?    Prefer not to say    0    0    0    0    0    0    0    0    0    0    0    0    2    0
11. Did you mainly attend a state or fee paying school between the ages 11 – 18?    Invalid response    0    0    0    0    0    0    0    0    0    0    0    0    0    0
"12. If you went to University (to study a BA, BSc course or higher), were you part of the first generation of your family to do so?"    Yes    1    1    0    0    0    0    0    0    0    0    0    0    0    0
"12. If you went to University (to study a BA, BSc course or higher), were you part of the first generation of your family to do so?"    No    0    0    0    0    0    0    0    0    0    0    0    0    0    0
"12. If you went to University (to study a BA, BSc course or higher), were you part of the first generation of your family to do so?"    Did not attend University    0    0    0    1    0    0    0    0    0    0    0    0    0    0
"12. If you went to University (to study a BA, BSc course or higher), were you part of the first generation of your family to do so?"    Prefer not to say    0    0    0    0    0    0    0    0    0    0    0    0    2    0
"12. If you went to University (to study a BA, BSc course or higher), were you part of the first generation of your family to do so?"    Invalid response    0    0    0    0    0    0    0    0    0    0    0    0    0    0
13. Are you a primary carer for a child or children under 18?    Yes    0    1    0    0    0    0    0    0    0    0    0    0    0    0
13. Are you a primary carer for a child or children under 18?    No    1    0    0    1    0    0    0    0    0    0    0    0    0    0
13. Are you a primary carer for a child or children under 18?    Prefer not to say    0    0    0    0    0    0    0    0    0    0    0    0    2    0
13. Are you a primary carer for a child or children under 18?    Invalid response    0    0    0    0    0    0    0    0    0    0    0    0    0    0
"14. Do you look after, or give any help or support to family members, friends, neighbours or others?"    No    1    0    0    1    0    0    0    0    0    0    0    0    0    0
"14. Do you look after, or give any help or support to family members, friends, neighbours or others?"    "Yes, 1 – 19 hours a week"    0    1    0    0    0    0    0    0    0    0    0    0    0    0
"14. Do you look after, or give any help or support to family members, friends, neighbours or others?"    "Yes, 20 – 49 hours a week"    0    0    0    0    0    0    0    0    0    0    0    0    0    0
"14. Do you look after, or give any help or support to family members, friends, neighbours or others?"    "Yes, 50 or more hours a week"    0    0    0    0    0    0    0    0    0    0    0    0    0    0
"14. Do you look after, or give any help or support to family members, friends, neighbours or others?"    Prefer not to say    0    0    0    0    0    0    0    0    0    0    0    0    2    0
"14. Do you look after, or give any help or support to family members, friends, neighbours or others?"    Invalid response    0    0    0    0    0    0    0    0    0    0    0    0    0    0
If you require any further details, please contact us at info@nichollsbrimble.com
Related Posts